In spite of the ever-growing digital age, one thing still remains - People are the core of every business. This emphasizes the importance of the Human Resources (HR) team to any business, but it can be difficult to know the best way to utilize their skills and talents. So, can you confidently say your business has utilized its human resource (HR) team for the future business workspace?
In today's business world, efficient Human Resource (HR) processes are key to maintaining a healthy and productive workspace. With the advent of digital business managers, businesses can manage HR processes more effectively and efficiently than ever before.
Here are four ways your business can utilize its HR team using a digital business manager.
1. HR Automation.
One of the benefits of using a digital business manager is that they help you automate your HR processes. A digital business manager can help simplify and streamline the recruitment process for your business. Instead of using email and spreadsheets to manage candidates applications, a digital business manager allows you to manage candidates all in one place. This eliminates the need for manual entry and allows you to quickly assess candidates' suitability for your role. Using a digital business manager streamlines the entire recruitment and selection process, saving you time and making the process more efficient. By automating the HR process, they can also reduce the amount of time it takes to complete tasks such as onboarding new employees, processing payroll, and tracking employee performance. This can free up time for managers to focus on more strategic tasks, such as developing and implementing digital marketing plans or improving customer service. Additionally, automating HR processes can help ensure that all employees are treated fairly and consistently, and that company policies and procedures are followed correctly.
2. Maintain accurate records with electronic forms.
Another benefit of using digital business managers is that they help you maintain accurate records. Using electronic forms means you can capture all the information you need about employees - including information required for payroll purposes such as superannuation contributions, leave entitlements and more. This saves you time and hassle in the latter stages of HR processes, such as payroll management. A digital business manager can help maintain accurate records with electronic forms by creating templates for different types of forms, setting up rules for how data should be entered into the forms, and creating automatic workflows that will route the forms to the appropriate people once they are filled out. Additionally, the manager can track the progress of each form and generate reports to help identify any areas where improvements can be made.
3. Automate your communication with employees.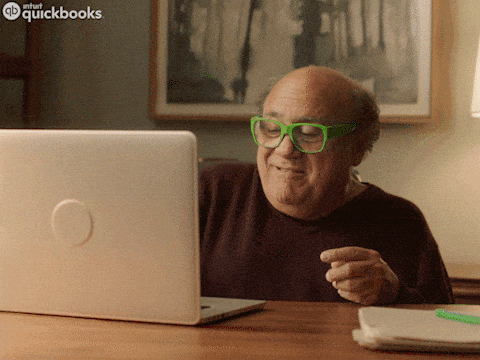 Communication is key to keeping employees happy and engaged at work. A digital business manager can help you automate your communication processes. For example, you can create custom email templates that automatically send updates and notifications to employees. These emails can include important details and updates, saving you time and reducing the chances of human error when communicating with your employees. One of the main ways a digital business manager can help automate communication with employees is by creating and managing company-wide email distribution lists. By doing this, the manager can ensure that all employees receive important announcements, updates, and other communications in a timely manner. Additionally, the manager can also create and manage online forums or discussion groups where employees can ask questions and share ideas. This helps to create a more open and collaborative working environment. Digital business managers can also help automate communication with employees by creating and sending out automated messages. These messages can include updates on company policies, new procedures, or important information that employees need to know. Automated messages can also be used to remind employees of deadlines or upcoming events. By using automated messaging, business managers can ensure that employees always have the latest information and that important communications are never missed.
4. Support Employee Mobility
Employee mobility is a hot topic in the business world. With advances in technology, employees are no longer tethered to their desks. They can now work from anywhere with an internet connection. This has led to a rise in the number of digital businesses.
A digital business manager can help support employee mobility. They can create a secure network that employees can access from any device, anywhere in the world. They can also set up teleconferencing and videoconferencing tools so that employees can collaborate with each other no matter where they are located.
A digital business manager can also help manage employee productivity. They can develop policies for using social media and other online tools during working hours. And they can track employee productivity and ensure that everyone is meeting their deadlines.
Overall, a digital business manager can play a crucial role in supporting employee mobility and ensuring that the business runs smoothly online. A digital business manager can help you manage employee mobility and security processes. By simplifying this processes, a digital business manager supports employee flexibility and ensures your business compliance with data protection laws and other regulations.
If you're like most businesses, you're probably already utilizing your HR team in some way or another. However, with the help of DivineAssistants as your reliable One stop digital business manager, you can get even more out of them. We help your businesses automate their HR processes and improve the efficiency of their recruitment activities.