Most business owners believe they can handle everything from day-to-day administrative responsibilities to more complex tasks such as account management. This may be accurate most of the time, but most business owners wind up working long hours, which depletes their energy and passion. This is why it is critical for businesses to acquire a virtual assistant
Boost Productivity:
It may appear to be a more obvious point, yet it is correct. If you hire a virtual assistant to manage your day-to-day responsibilities, you will have more free time and be able to work on things that will make a bigger difference to your business model.
Too many corporate executives allow themselves to become preoccupied with activities that may or may not be important but do not genuinely assist their company in growing.
There are only so many hours in the day, but efficient outsourcing can help you make some of them count.
Save More:
The most important part of your job as a business owner is to make financially sound investments. Building a team can be expensive, a burden your business may not yet be able to bear. By hiring a virtual assistant, you don't have to pay a fixed monthly salary. In addition, you can use the expertise of a trained employee without having to pay for it. A VA can ease your burden by handling tasks that are critical to your business, such as planning and organizing your calendar.
Whether it is planning and organizing your calendar, updating your blogs, or managing your social media, there is nothing a skilled VA cannot accomplish. The best part is that you only pay them for the hours they spend on your project.
Exponential growth:
A virtual assistant is the perfect solution for companies that are temporarily shorthanded due to a rush job or seasonal demand. If your company is expanding, virtual assistant can help. In addition, it's much easier to let go of a VA than an employee when you're cutting costs to improve margins.
Work while you sleep:
Another great thing about V.A's is that there's no "start" or "stop" time. When you hire a virtual assistant, you can use them at whatever time of day suits you. Let them work and make you money even when you are sleeping!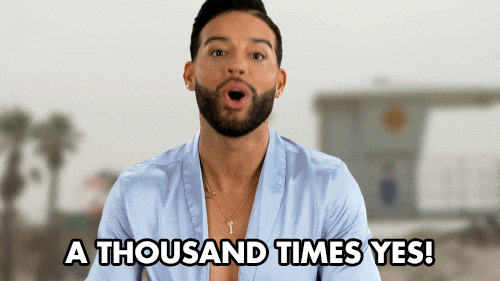 Work-life balance
This is my favorite reason for working with a V.A. You don't have to micro-manage. If you spend all of your waking hours working, neither your business nor your life will prosper. Hiring a virtual assistant to manage your day-to-day business activities helps you allocate more time alone. So, if you've been sacrificing your physical and emotional health, now is the moment to pay attention to yourself. Hit the gym, exercise every day, and try relaxing every now and then.
Check Your Post Settings
What are you waiting for?
Most entrepreneurs and mentors will tell you that finding the perfect balance is crucial, and prioritization is the most effective method to grow a company. Therefore acquiring a virtual assistant today will help you grow your company and enjoy a stress-free entrepreneurial experience.


How Can we Help?
DivineAssistants provides virtual and local services for business owners. We aim to create the utmost assistance to help scale businesses and give entrepreneurs more time to themselves