Social media might look simple and easy but ever considered the consistency it requires to attain results? Have you caught yourself asking this question as a business owner or leader? Daily tasks can be overwhelming and some tasks end up in the burner; unfortunately, social media tasks gets neglected and with traction , you go silent and irrelevant on the digital space.
So why hire a social media manager?
1. Create and manage social media campaigns
In the past, social media managers were interns or specialists, and all they had to do was post original content on the many social media platforms.
It requires an expert to keep a close eye on these developments to ensure that the companies they represent continue to succeed on social media platforms.
2. Endorse Customer loyalty through followers growth.
Hiring a social media manager would help you build your social media pages and expand your audience list. Increasing your social media following is simply a digital megaphone. Think of the people who follow you on social media as brand ambassadors who can help spread the word about how great your company's offerings are.
Having a sizable following on social media boosts your brand's credibility and opens up new prospects for it.
A huge audience can help spread the word about your goods and services more quickly. This will increase not just your social media following, but also your leads and revenue.
3. Monitor social media Algorithms and trends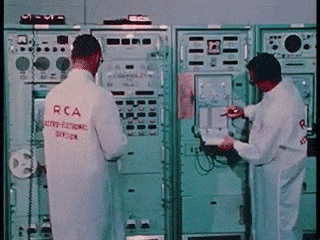 A social media manager can keep an eye on changes to algorithms and new trends on platforms. They can also change your strategy and content based on new information.
A social media manager should also be open-minded about new platforms and think about the methods they should implement right now to succeed on those new platforms.
The same is true for updated functionality on a social media platform that already exists. The social media managers at DivineAssistants are aware of changes that are happening or are about to happen, and they are flexible enough to work with our clients to rethink campaign goals and content in order to consistently reach their goals.
4. Creative yet engaging Content Creation
Posting random stuff on your social media pages will do your business no good. You need a competent DivineAssistants social media manager who can monitor your brand pages not only for reputation management but also to get insights that could help your brand grow. Social media is a two-way conversation, and your brand's users want to know that the brand they care about also cares about them.
5. Maintain Brand Reputation.
A social media manager is always alert to every comment made about a brand on social media. He or she can quickly respond to and resolve a problem that, in the hands of a less skilled person, would have spiraled out of control and become a catastrophe. Your brand has two potential outcomes in the hands of a DivineAssitants Social Media Manager: either it may assist a current or potential consumer or client in solving an issue, or it can earn the respect of users for the way it behaves on social media.
6. Reports and Tracking Records.
Having a DivineAssistant manager oversee all of your social media activities can assist you in optimizing your current campaign and keeping your brand nimble by modifying objectives if your present efforts are not performing as well as they could.
A social media manager will keep an eye on their campaigns and optimize others as needed to make sure your money is being used wisely and your objectives are being achieved. There will be a monthly report on each of them to show if the company or brand is growing as expected.
If you dont have a competent social media manager working diligently on these initiatives, campaigns might not always be successful in the long run and might not inspire additional brilliant ideas.
In conclusion, after considering your options on managing your social media platforms yourself or hiring the service of a competent manager from DivineAssistants, you can see that the value outweighs the price. At DivineAssistants, we take steps to understand your brand, vision and business in order to propel your business success using social media. You could book a free consultation by clicking the link; https://calendly.com/divineassistants/free-consultation www.divineassistants.ca and we would love to connect with you while proffering insights to you.