It is critical to have a virtual assistant on your team because they can help you reduce your workload while also being incredibly cost effective. However, getting a dependable V.A. is also crucial. You want to make sure that whoever you recruit is capable of doing their job properly.
Here are some hints to help you start the search for one of these marvels.
Know what you want
This may seem like a no-brainer, but knowing what you want for your company and who you want on your team is essential as a business owner. There are various types of V.A's who specialize in various fields of work, and V.A's, like everyone else, have their strengths and weakness. Let's assume you need some data entry job completed. Typically, you'll need someone who can type fast. So, when you're looking for a virtual assistant, opt for one who specializes in data entry and administrative tasks. Obviously, you wouldn't hire a graphic virtual designer for such a position.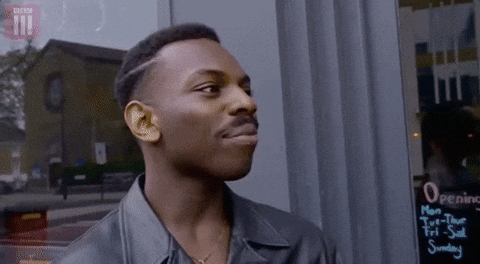 Look for reviews
When looking to hire a full-time employee, you typically ask for referrals to help you determine if they are a good fit for your team. You want to know if they have a strong work ethic and if they performed well at their previous job. The same should be applicable when you are considering hiring a virtual assistant. Because they are contract workers, a V.A would not have a referral per se, but a clever V.A. and a good business enthusiast would always keep a record of their ratings because these are their referrals. So, the second thing you want to look for is their review. if they have a website, that should be your next stop after their service page. If they don't have a website, you can reach out to them via email and ask for reviews.


Always schedule an Interview
When you schedule an interview, it will give you an opportunity to get to know more about the V.A before you assign tasks to them. During the interview, you want to make sure you are asking the right questions. Here are a few questions you should definitely ask when hiring a V.A
1. What is your primary field of expertise?
2. Tell me about your previous work as a virtual assistant.
3. What Is Your Availability?
4. Which Tools and software's do you use? (If you require assistance with a specific software, you want to make sure they know how to use it.)
5. What security precautions do you take to protect confidential information? (this is important because you want to know if your confidential information are safe with them.)
6. How many hours a week can you work? (you want to make sure they are available when you need them.)
7. What is your work schedule like? (if you want to your business to work around the clock while you sleep, this is an important question to ask.)
8. Do you have any references I can get in touch with?
9. What are your follow up techniques? ( A good worker always has a follow-up strategy in place to guarantee that their projects are finished on time.)
10. Do you enjoy your job? (This is a friendly question, but it is also one that needs to be answered. A person who enjoys working in that profession will likely perform ten times better than someone who is only working to make ends meet.)


Probation Period
That's right, you read that correctly. Whether you are hiring a full-time employee or a virtual assistant, you should always have a probationary period. You can begin by assigning them a job or two. You may give them a month if you are hiring for an ongoing project. You want to evaluate how they operate, their work ethic, and whether they meet deadlines during this period. You can conveniently let them go if they are not a good fit for your team. Remember that the primary goal of a virtual assistant is to help you minimize your workload while saving you money and time.


How Can we help?
Before we accept a contract at DivineAssistants, we want to ensure that we are a perfect match for our clients. We strive to provide a high level of professionalism and expertise in all projects that are allocated to us. That is why we developed a workflow for our clients in order for you to have the best candidates on their team.. Here is how we work:
Do you have any questions? feel free to send an email to info@divineassistants.ca